Quootes – iOS 8/9 Universal Quotes App Template (Swift)
Quootes is an app template for you to create your own mobile iOS app to store and showcase quotes all over the world. User will be able to share the quotes and their authors names on social networks, Mail and SMS. get a random quote form the Home screen and read the Wikipedia's page of the quote's author.

You can manually insert as many Topics and Quotes into your own CloudKit Dashboard as you wish, so you won't need to submit an update to the App Store if you'll wasn't too add/edit/remove quotes from your app, everything will be handled by CloudKit.

Since this app works with CloudKit backend, you will need to setup your Bundle Identifier and link your app with your CloudKit Dashboard before posting or making any test (it's FREE). You will also need to be logged in with your iCloud account in your device or Simulator.
Please note that, after creating the schema of Record Types in the CloudKit DEVELOPMENT environment, you'll have to switch to PRODUCTION environment, and then you'll be able to test the app only on a real iOS device.
Also, if you've created records in the DEVELOPMENT environment, you won't find any of them in the PRODUCTION one, you will have to insert them again. It's just how CloudKit works, there's no import feature in it. Therefore we suggest you to work with the app only in PRODUCTION environment, as the User Guide explains.
Anyway, in case you'll want to user the Simulator for your first tests in the DEVELOPMENT environment, you will have to click on the .entitlements icon of the files list in the XCode left panel and change the string "Production" into "Development".
Then, when you'll switch back to PRODUCTION in your CloudKit Dashboard, remember to replace "Development" with "Production" again.
This template is written in Swift language, easy to customize, native XCode project, Universal, CloudKit backend, Universal.
FEATURES:
XCode 7.x project – Swift – 64bit
Universal – iOS 8/9 – Storyboard
AdMob banners
Works with CloudKit backend
Share quotes on social networks, Mail and SMS
Easily insert/update your quotes into your own CloudKit Dashboard without needing to submit an update to the App Store
PDF User Guide included
PSD graphics included
Easy to customize, well commented code

Have fun with Quootes, and don't forget to rate it on your Downloads page if you like it!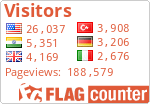 Important Disclaimer: We'e recently found out that some developers have bought our app templates, reskinned them just a bit and put them on sale on other source code markets smilar to CodeCanyon, saying that they developed and own such source codes.
That is a serious copyright infringement, developers who buy our templates are allowed to reskin and sell them as apps on the AppStore (accordingly to the License type they've purchased a template for), but are not allowed to put our original source codes for sale on source code markets, including CodeCanyon.
We will report developers who made copyright infringements to the competent authorities.
Thanks.

All the Admin Templates You Could Ask For.
2M+ items from the worlds largest marketplace for Admin Templates, Themes & Design Assets. Whether that's what you need, or you're just after a few Stock Photos - all of it can be found here at Envato Market.